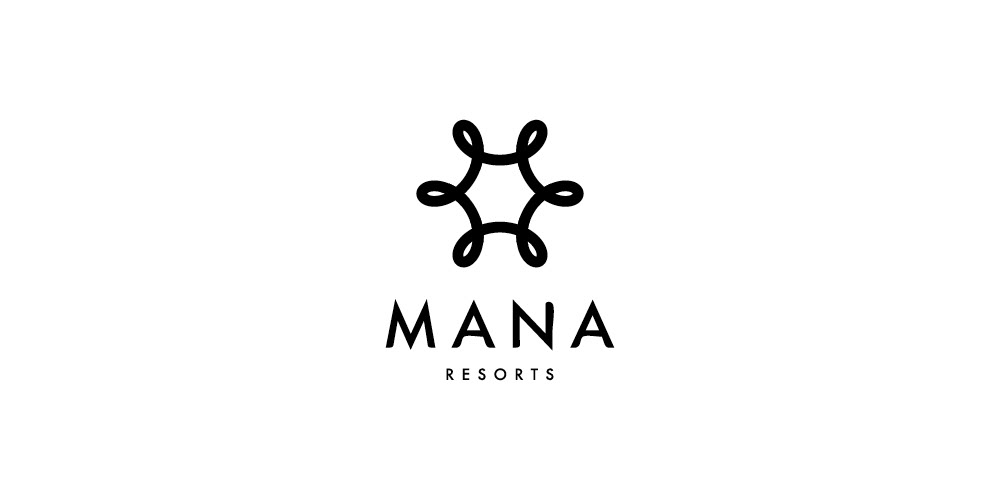 Nestled in the Cook Islands is a luxury resort chain called Pacific Resorts. They have numerous properties located within the islands. The company wanted a new name and brandmark that spoke more about the islands and it's people than it's existing logo. The new name Mana Resorts was chosen, and the concept of 'Mana' the new theme for the masterbrand.

Mana in the dictionary means 'power', 'effectiveness' and 'prestige', but to the people of the Pacific Islands it means so much more. With the national flower being the Tiare, this worked as a perfect base for the logo, also working as a revolving monogram of an 'M', and illustrating how everything is interweaved between the land, the people and it's visitors. Brand identity, brand guidelines and brand essence booklet created.

A new logo was also created for their premium resort, Aitutaki Nui, based on the style I created for the Mana Resorts masterbrand.